Just a few reviews and articles about our work……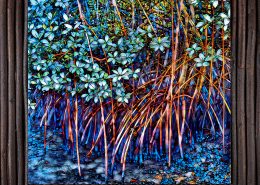 https://sanchezariasfineart.com/wp-content/uploads/2018/03/7-Caronis-Edge-copy.jpg
1854
2997
Sonya Sanchez Arias
https://sanchezariasfineart.com/wp-content/uploads/2018/08/SAFA-Logo_White_MM-150.png
Sonya Sanchez Arias
2018-03-06 12:15:29
2018-03-06 12:21:38
Newspaper article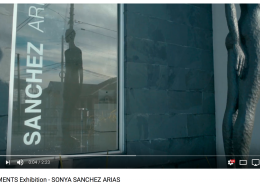 https://sanchezariasfineart.com/wp-content/uploads/2018/02/Fragments-Exhibition-Video.png
1064
1738
Sonya Sanchez Arias
https://sanchezariasfineart.com/wp-content/uploads/2018/08/SAFA-Logo_White_MM-150.png
Sonya Sanchez Arias
2018-02-26 20:01:04
2018-02-26 20:14:08
Fragments Exhibition
FORWARD
Considering a Creative Child
By Mark Lyndersay
I wish Judy was here to see this……
Here to see how her inspiration and influence took root in her daughter Sonya, to see the branching and yearning to new light that the seeds she planted have spawned.  Sonya Sanchez-Arias is a photographer, one half of a team that has executed commercial images for a range of clients over the last four decades.  Sonya is also an artist, and her expression of that is most visibly found in the delicate sets she builds for her husband's still life tableaux.  But those creative imperatives are also to be found in the accent art she creates for her home, and more recently in Trinidad and Tobago, in a 2011 Carnival band and in last year's exhibit of Art jewellery created out of unlikely materials recovered from garbage bins.
Her work as an artist always tends to return to a theme of transformation, of finding the otherness in the familiar.
The work in this show is the result of thinking that reaches all the way back to work she executed for academia, richly colourful, starkly abstract photograms she titled The Seven Deadly Sins. Then there was the SX70 period, which found the artist hunched over wet Polaroid prints, vigorous stabbing and shoving the stubborn emulsion into new forms and expressiveness. In her last major photographic exhibition in Trinidad, Sanchez-Arias worked with mud and metallic powders to reimagine children of her acquaintance as elemental creatures. On runways on South Beach, models wore her paper dresses, wearable sculptures crafted from postcard stock and recycled papers.
These new works in this collection are created with an iPhone and have been subjected to alterations enabled by a digital paintbox of apps on the device.  "I want the contrast between the very modern, very technical medium and the foundation textures of nature and Caribbeanness that inspire them," Sanchez-Arias said. To do that, she pivots 180 degrees from the structure of her commercial work, where expressive but honest imagery and respect for the file is the baseline.  With these works, she explains, "I am destroying the pixels in the image, I'm messing with the photograph in a really big way and purposely breaking all the rules." "Every app for me is a step in the process. It's like paint on top of paint."
As she completed the prints for this showing, they all had to be bundled up in her South Florida home for protection against Hurricane Irma. "As I unwrapped the images and looked at them closely, I began to get really sad and overwhelmed," she recalled after the storm passed. "Every single image in this body of work was photographed in the Caribbean and the Keys, I'm certain many of the homes and foliage I photographed in the Keys are most likely not there anymore." These photographs are not documentary works, but they are a vivid record of a reality filtered by sentiment, perception and perspective. Photography tells truths and lies in equal measure. By offering a clear and specific perspective in this work, Sonya Sanchez-Arias offers a window into her own aspirations for our world.
ARTISTS STATEMENT.
I decontextualize. Then, I reconstruct.
In all of my work, my recycled paper dresses, my art jewelry made from repurposed materials and my fine art photography – there is always a recurring theme: "Transformation and Possibilities" – To see the beauty and potential of all things, and the possibilities that a different point of view can create.
There is beauty to be found in realness, in imperfections, in items that are tossed aside, ignored and mistaken as unimportant or seen everyday and taken for granted. I like to transform things – to make them "special" in a totally different way, a less obvious point of view, always trying to move beyond the expected and predictable.
I always try to highlight the beauty found in the imperfections: the broken lines, shards of color, incomplete spaces, remnants of textures, blurred patterns, smudges, and distorted pixels – its all part of the many layers that I use to build and reconstruct the image. The challenge is to see beyond the obvious and to consider an alternate perception.
My goal is to inspire those who see my work to look more carefully at the world around them, to discover beauty in unusual places.
Click here to view "FRAGMENTS" catalog
Behind the scenes images from the exhibition opening:
Behind the scenes images FRAGMENTS in studio and installation:
A few interviews by The App Whisperer about my iPhone Art:
A day in the life of…Sonya Sanchez Arias – A talented Commercial Photographer loving mobile photography.
A Day In The Life of – Interview ARTICLE
Extension of the I interview with Sonya Sanchez Arias – A phenomenal mobile photographer